Trying to resolve this weather helm problem on my SC17. Here's what I've done so far after talking with Tom....
I replaced my tiller crossbar with a new one from Aquarius and have the toe in set to 1/8".
I've pulled my rudders and the pivot holes don't appear to be ovaled. (Picture below)
My next step is to adjust my mast rake. When I took the mast down the other day it appeared that it was raked back further than the recommended 5 degrees. Will this make the helm pull significantly?
The other possible issue I found was movement in the rudder from the top notch, ill attach a video. I have the parts to rebuild the lock down system that I ordered from Tom recently. Will the slop shown in the video be enough to cause the weather helm? I was thinking the new plastic rollers would be larger than the old ones and stop some of that movement?
When I got the toe in set I thought I had the problem solved until the wind started picking up. Once the wind came up the helm got pretty heavy and the need to pull on the tiller returned. I would hate for the problem to be the rudders themselves as they look to be in great condition and I just bought them! Advice welcome.
Here's the boat with the Mylar square top and jib I picked up from Franklin!
Rudder pivot hole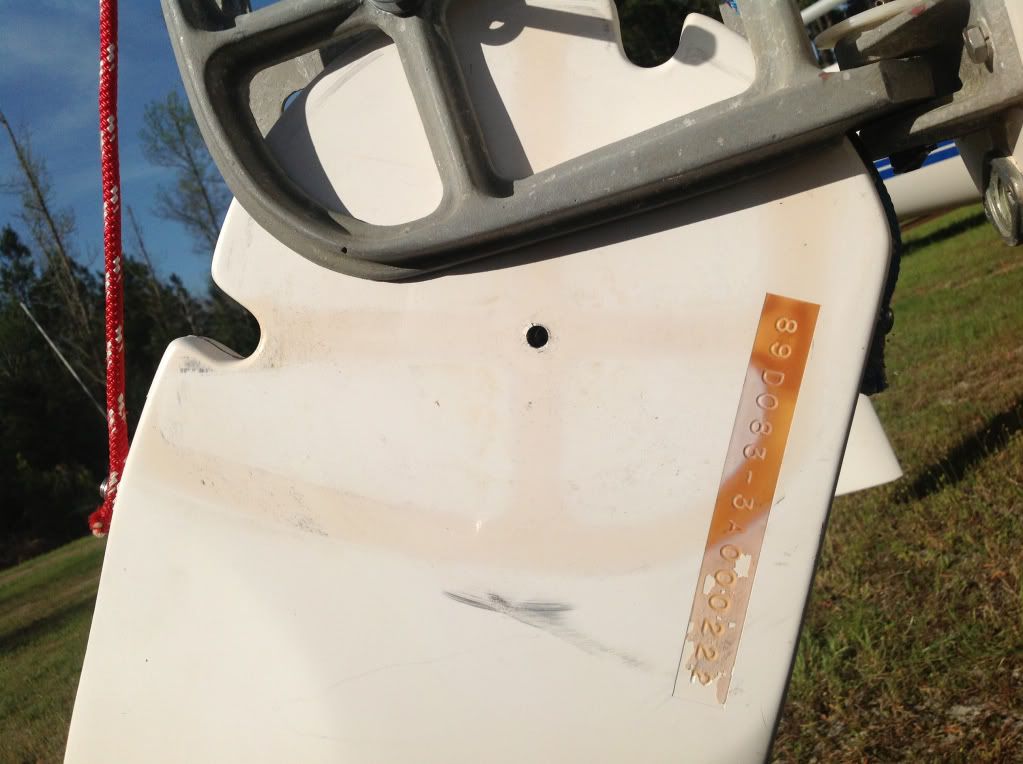 Top notch on the rudder, doesn't seem to be worn.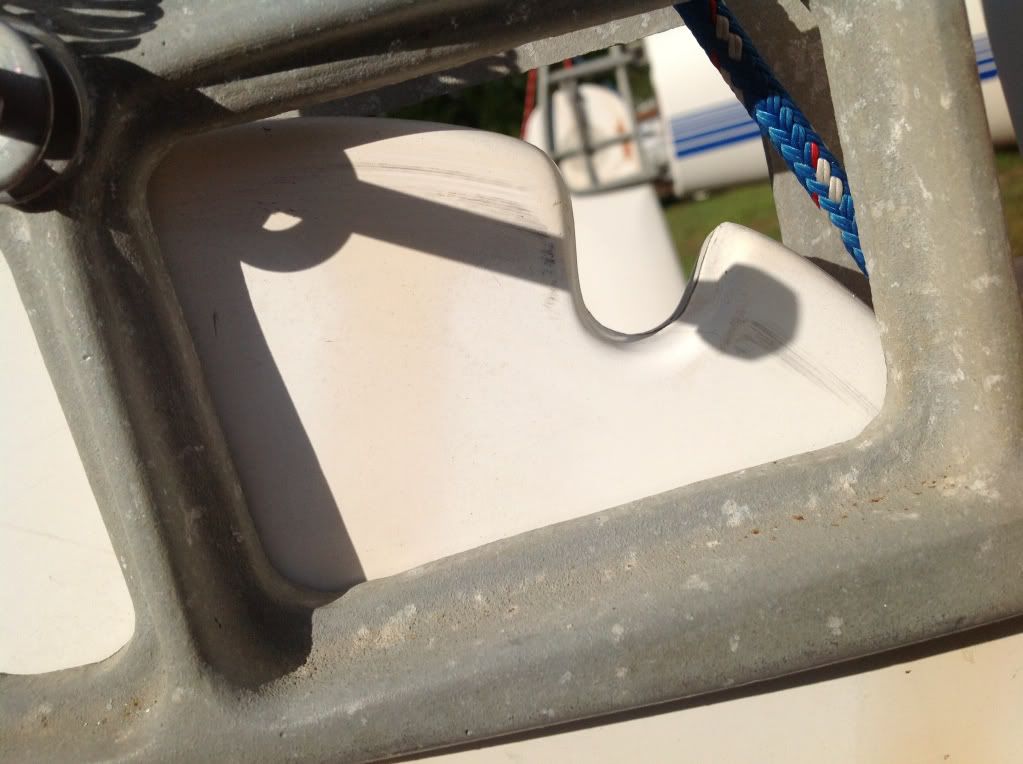 Video
http://youtu.be/5-KDpz7PJnM
Video
http://youtu.be/iDUtuK7qAec